Make Leadership Simple Again!
The only leadership training designed entirely to help you
live with passion and lead with purpose.
Limited Enrollment Period
Enrollment will close when all spaces are filled.
But finding time for planning and personal growth can seem impossible.
You know you need to continue growing and improving for your life and your work to make an impact in the world. But finding the time amid all the chaos at home and at the office can be downright overwhelming.

No matter how hard you try, nothing ever seems to work the way you want it to. You can never catch up. It gets more difficult to make time for planning, reflection, and personal growth.

All you want to do is love your work and make a difference!
So leading has become a job, instead of your passion.
If Only There Was a Proven Path to Simplify Leading and Accelerate Growth...
Dr. Michael Nichols in an industry-leading expert helping executives, administrators, entrepreneurs, and leaders live with passion and lead with purpose.

He's coached leaders, teams, and organizations all over the US and around the world to experience dramatic improvements in their life and work.

He's been named Top 100 Leadership Speakers in America by Inc. and Top 100 Executive Coaches in America.
But not too long ago, Dr. Nichols was just like you - struggling to find time to grow personally and professionally...
Here's how Dr. Nichols explains it...
For years I navigated increasingly complex challenges in my life, in my work, and in my leadership journey - launching new businesses, as a young leader handling conflict with older leaders, being betrayed by the very people I was serving, and grieving painful loss.

I've been there - trying to improve in the margins of life.

I stayed up late - and got up early - reading the books, listening to the podcasts, buying the courses.
I secretly wondered if there was something wrong with me. If I just wasn't cut out for leadership. If there was some problem deep inside that I'd never be able to conquer. If I should just quit trying and resign myself to going to the office for a paycheck.


What I needed was a simple, proven process and tools that I could work through on my own

that would help me experience dramatic improvements at home and at work.
So we created a stunningly, simple, yet powerful process and training to help leaders succeed.
An Online University for Leaders.
Inside the member's area, you'll discover a simple leadership process to follow, over 50+ training sessions, video, guides, and workbooks for every level of leader. You'll find our step-by-step videos to be engaging and fun. And we're adding more weekly!

Just follow the action steps for each lesson and you'll experience the same dramatic improvements in your life and work that hundreds of leaders all over the world are experiencing!
Guidestone University is the one tool I needed throughout my career to make leadership simple for me.

The exact tools I needed - every day, every month, every year. And now they are available, accessible, and, best of all, affordable when you need them.

In fact,
every product we've ever created - guides, templates, books, audio training, video training - thousands of dollars worth - is included inside Guidestone University

.
Fall in Love All Over Again.
Finally - training and tools that are simple, powerful, and cost-effective.
Guidestone University is similar to the content you might receive from a highly-rated business coach, except that it has been
designed by someone who has struggled with many of the same issues you are facing yet has experienced dramatic improvements in life and work

and built highly-successful teams and organizations.

So it's perfect for people who want to rediscover their vision, reignite their passion, love their cause - but need the tools and training to be simple and easy to use.
Getting Back on Track Has Never Been So Easy
Learn how to consistently focus on who and what matters most.

Get clarity on your "hard wiring" and understand how to operate in your strengths and avoid stressors.

Get serious traction towards your next big goals and life purpose.

Have an entire community of leaders in your corner who know how to bring out your best.
People Just Like You are Living with Passion and Leading with Purpose.
Check out what it's like to experience Guidestone University!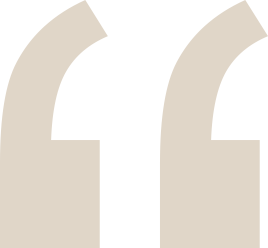 It's always been my belief that you have to first lead yourself well before you can lead others well. Michael does the hard work of simplifying the complexity of leadership into an easy to follow process. Each phase of Guidestone University builds upon the next, which allows you over time to create healthy teams, healthy relationships and a healthy personal life. It's holistic leadership training at its finest!
- Jonathan Milligan
Founder of Blogging Your Passion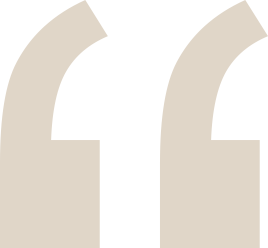 The thing I love most about Guidestone University is that not only is the information that is shared helpful and challenging, it's also real. The coaches share their stories in a way that is truly authentic. That authenticity helps you know that as a leader, you're not alone, and that regardless of the struggles you face, there is hope for you. Guidestone University makes a path, that can sometimes be dark and lonely, clear and full of hope. I highly recommend it regardless of where you are on your leadership journey.
- Rebecca Livermore
Founder of Professional Content Creation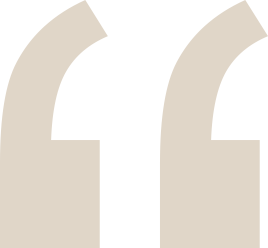 Guidestone University is excellent and is all you'll need right out of the box. It was incredibly easy to get started and even includes the tools you need within the sessions themselves without having to go elsewhere. Plus, the support team is very responsive when you need help and are always looking for ways to make it even better than it already is!
- Sean Paulsen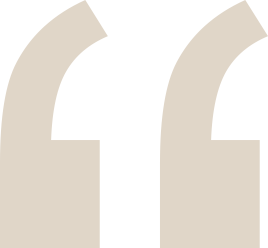 I have been fortunate to get to know the Guidestone University coaches in a variety of contexts, including group and one-on-one coaching. Every time I'm with Michael, I walk away with insights that truly add value to my life and work. He's the real deal. He  knows a lot, he cares a lot, and you won't be disappointed when you invest in yourself by joining Guidestone University."
- Chad Allen
Creator of Book Proposal Academy
Editorial Director for Baker Books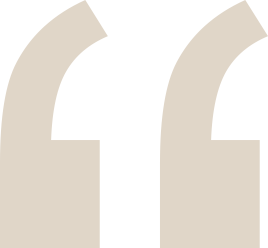 I have worked with other coaching firms, but when I was experiencing some incredibly frustrating challenges, I switched to Guidestone University. I had spent many frustrating weeks, months, and years trying to make progress and I can truly say I learned to hate my work. But the training and resources in GU have made my work FUN again! There is so much to discover and it just works! This was money well-spent and now I can use my time looking forward and developing my team instead of solving problems all the time.
- James Marshall
Accomplish More in Less Time and Watch Everything Grow
Your influence. Your Team. Your Organization. Your relationships. They'll all improve.

Just 15 minutes a day could change your life!

And for less than you spend at Starbucks each month.
It's Your Turn to Join Guidestone University
Select the Option That Works Best for You
Lock in your rate for life!
Full access to all courses and content
All university updates included free
Monthly BOOST! Fast Track Classes
Monthly LIVE Coaching Sessions
Private GU Member Only Facebook Group
Downloadable Guides and Templates
This option provides
Month-by-Month Access.
Cancel Anytime
Standard Monthly Benefits PLUS…
Two Months Free Access ($60 Value)
4 VIP Live Coaching Workshops ($800 value)
Autographed Paperback of Creating Your Business Vision ($25 Value)
Kindle or Nook Version of Creating Your Business Vision ($15 Value)
This option provides
1-year of access
PLUS all bonuses above.
You pay for 10 months + get two months free!
$297 Annually
$197 Annually
Standard Monthly Benefits PLUS…
Free Lifetime Access (More than $2000 Value)
4 VIP Live Coaching Workshops ($800 value)
Autographed Paperback of Creating Your Business Vision ($25 Value)
Kindle or Nook Version of Creating Your Business Vision ($15 Value)
This option provides
LIFETIME MEMBERSHIP
PLUS all bonuses above.
$997 One-Time

$297 One-Time

30-Day Money-Back Guarantee
If at any time you feel as though you've not received your money's worth, just shoot us an email and we will promptly refund your money.
We are passionate about providing the highest level of customer satisfaction. If you ever need help, you can easily reach our support page inside the member's area.